Crazy for Cranberries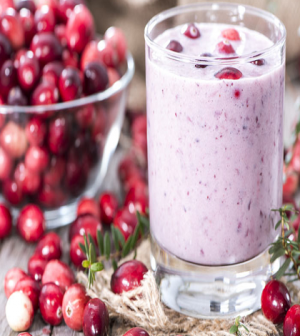 Crazy for Cranberries
Hello Vida Juicers and Welcome to "Wellness Wednesday.'  I'm Doreen Correia and I'm grateful you're here learning the benefits of cranberries, that this time of year remind me of the holidays and make me crazy for cranberries!
You can enjoy salads that call for dried cranberries and substitute with fresh. Decorate your home by adding fresh cranberries and holly to mason jars filled with water and a floating candle for a touch of holiday cheer.
Whatever you are doing with cranberries this season, hopefully you'll save yourself some to add to this tart smoothie that I will be whipping up!
Cranberries not only make salads, decorative pieces, and juices pretty to look at, but they make you feel good too.
While familiar nutrients like vitamin C and fiber play a very important role in cranberry's health benefits, it's the amazing array of phytonutrients in cranberries that has received the special attention of health researchers. There are at least 5 key categories of health-supportive phytonutrients in cranberries.
The vast majority of these phytonutrients have been studied for their antioxidant, anti-inflammatory, and anti-cancer properties, and in many cases the results have been impressive. Equally important in the cranberry research has found that isolated phytonutrients in cranberry do not account for the same degree of health benefit as phytonutrients taken as a complete, synergistic group. What this research finding means is simple: it's the whole cranberry that supports our health best; therefore, today I will be blending up a delicious Cranbanana Smoothie.  Other benefits are:
Cranberries are good for the heart and are known to help lower bad cholesterol levels.
Cranberries contain citric acid and other nutrients that can aid in preventing kidney stones, and other kidney and bladder problems.
Consuming cranberries might help you prevent dental disease, cavities and plaque build-up.
Cranberries are high in antioxidants that will help your body fight off free radicals, which contribute to the aging process.
Cranberries play a role in digestive tract support.
Cranberry contains several nutrients that show promise in the treatment of inflammation, including vitamin C, vitamin E and magnesium.
Note: If you are on a blood thinner please check with your doctor about consuming cranberries.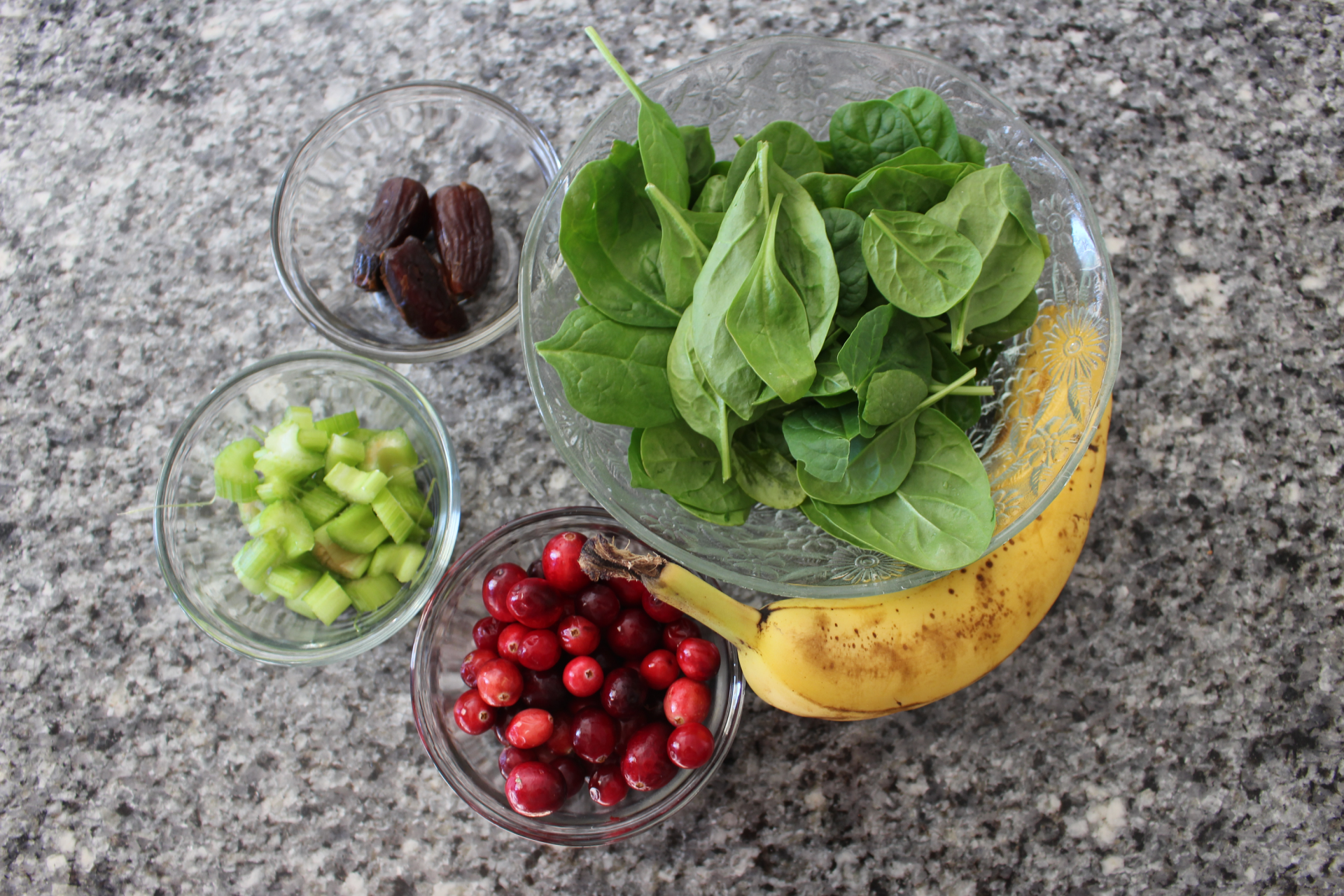 Now let's blend up that tart Cranbanana Smoothie.
1/2 cup cranberries
1 banana
2 cups fresh organic baby spinach (or other leafy green)
1 stalk of organic celery
3 dates to sweeten (soak in hot water to help blend faster)
Some ice
1/2 cup of filtered water
Thank you for joining me today!  As a bonus there is a "Crazy for Cranberries Juice" Recipe below.  If you have found this information helpful please give it a thumb up and share.  Have a Happy and blessed Thanksgiving, cheers and come "Juice With Us."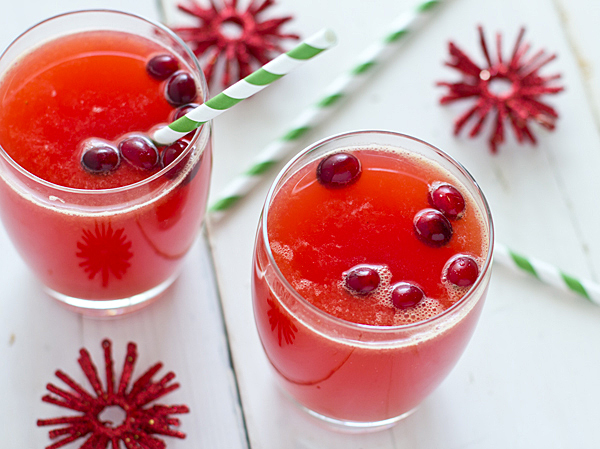 Bonus:  Crazy for Cranberries Juice
INGREDIENTS:
1 cup fresh cranberries
1 large or 2 small oranges
4 carrots
DIRECTIONS:
Wash all produce well.
Peel the orange/s.
Add all ingredients through juicer and enjoy!
Credit:
Get the latest news, reviews and features directly into your inbox.