Eight Things You Can Do Today to Make Yourself Feel Better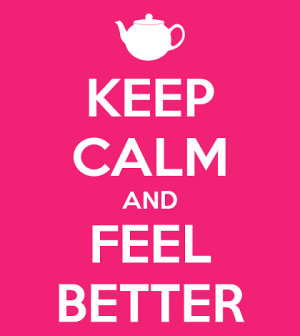 Eight Things You Can Do Today to Make Yourself Feel Better
Do you feel like you're in a funk? Did you just wake up in a bad mood or with anxiety? Are you tired of feeling bad more than you feel good? If you answered yes to any of these questions, you have come to the right place. Spending your day feeling down or just blah isn't fun for anyone, and you really can do something about it – right now! The following seven tips will help you overcome those moods, and help you feel better.
Smile – No, really, smile. Right now – just force that sad face into a big grin. Science has proven that a smile, even a fake one, can help you feel better. Keep doing it, or even find something to read or watch that forces a real one, and you will start changing your day for the better.
Get Your Jam On – Listening to your favorite music can seriously banish those bad feelings. Even as little as 20 minutes can boost your mood – especially if its music that just makes you want to move. While you might not be able to chair dance at the office, if your music makes you want to move on your commute, do it! Not only will you make yourself feel better, you might just make someone else smile when they see you embracing your music!
Buy a New Pillow – OK, so you might not be able to do this one right this minute, but if you haven't changed out your pillow in the last year, it might be contributing to your funk. Pillows are a haven for dust from your skin and dust mites, and they can cause you to feel congested and unable to sleep well at night.
Grab Some Dark Chocolate – Yes, dark chocolate is yummy, good for you, and it even helps you feel better after you eat it. Some studies have even shown that an ounce of this delectable treat can help to reduce stress, so munch away!
Think Happy Thoughts – There's a reason you hear this all the time – it actually works. The next time you feel overwhelmed, or even think something negative about yourself, make yourself come up with something positive to balance it out. That project making you frustrated? Tell yourself you can do it – and mean it. You just might be surprised at the power of your mind.
Buy Pretty Things – Whether it's a tissue box, a picture, or an awesome pencil cup, choosing a color, pattern, or design you love can boost your mood when you look at it. If you like looking at it, it'll make you feel better, so make your area pretty.
Skip Facebook – While you want to keep up with friends, limit your log-ons if you're having a bad day. Seeing someone else posting a major positive can make you feel worse about yourself. Wait until you feel better and you'll actually be happy for your friend.
Don't Watch the News– Unfortunately, what we see on the news these days is rarely good and tapping into it at 5 or 10pm at night isn't going to make you feel any better.
Your mood has a major effect on your happiness, and all of these little things can really boost your spirits. Go on, try them and see if they don't lift you right out of that funk!
Get the latest news, reviews and features directly into your inbox.