How Has the Mind Body Link Turned into a Connection with our Smart Phones?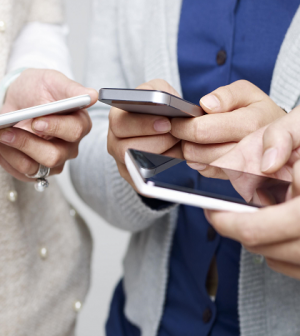 While some may believe that phones are just there to help us find our way around, it might be that our connection with them has become much deeper.
Just think about a situation where a person asks you what time it is.
Even if you have a watch on your wrist, it is far more likely that you will turn to your phone first. Furthermore, modern applications have also become smarter and much more versatile.
In fact, it is quite unlikely that you have a mundane problem that a smartphone app cannot solve or at least make more bearable.
With this in mind, there is a question we all must ask ourselves: when did the mind body link turn in to the smartphone connection?
Social Life
The first major difference that can be seen is in our social lives. When we meet someone new, we no longer have the patience to meet them and learn all we can about them first-hand. As soon as we get home, we look for them on Facebook, Instagram, Twitter and Snapchat. Instead of basing our opinions on things these people say, we base them on things they like and post.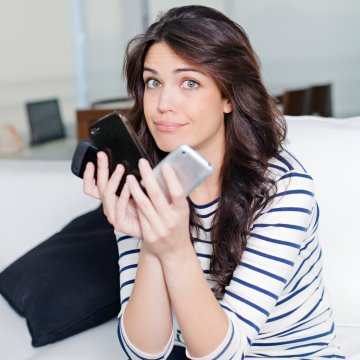 Furthermore, in the last few years, there has been an incredible rise in the number of dating websites as well as the number of website users. Even the most intimate part of our lives is no longer safe from the Internet.
An Addiction
Even though there are those who are skeptical about this, phone addiction and Internet addiction are real. A test conducted on 1600 managers and professionals, stated that 70 percent of them check their phones every half an hour.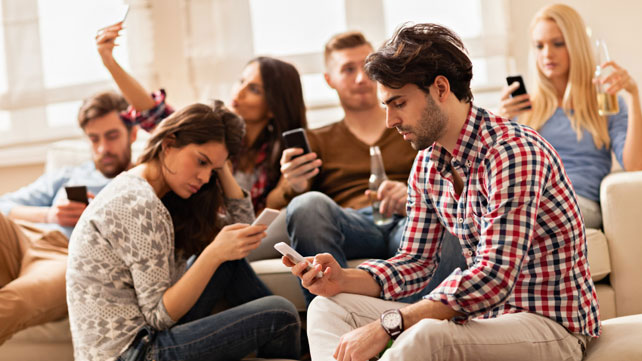 When it comes to the teenage population, these numbers might be even more extreme. Once something good happens to us, we hurry to share it with the online community. When we are feeling down, we share that, as well. Regardless of the emotional state we are in, we simply can't seem to separate ourselves from our phones.
Getting Lazy
A thing that can be observed from the outside is that we are getting lazier as a species. Instead of going out to get the newspaper, we just read the news on our smartphones.
If we get hungry, we order food via a mobile application. We no longer need to go to the bank to get our paycheck since we can even pay for everything from our phone.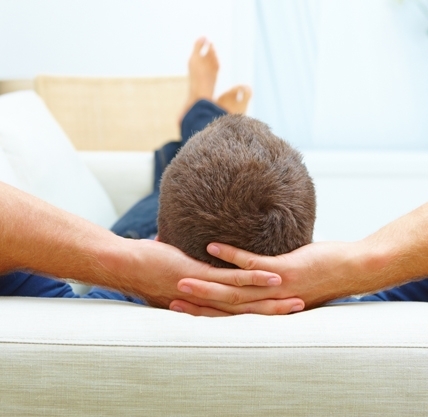 It is kind of ironic really, since mobile phones were meant to be something you can use on the move, and now it seems as if they are about to make any form of physical activity completely unnecessary.
Fitness
On the other hand, it would be absurd to claim that a phone is exclusively a bad thing. After all, it is a tool and it is up to us to use it in the way we see most fit. For example, even though you can keep track of your stamina and tiredness level while running, a reliable fitness tracker app with a full array of smartphone sensors can inform you of your heartrate and breathing intensity.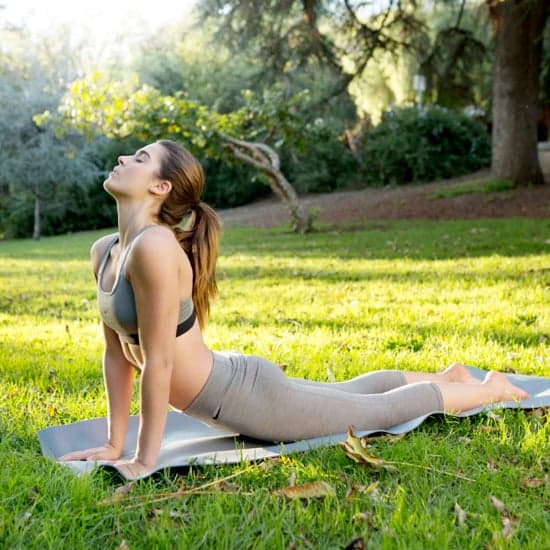 This form of monitoring can help all those who lack the motivation to intrinsically run until they are fit. A perfect example of how one's connection to the physical world can also benefit them in real life.
Conclusion:
Our mind will always be our own and how many aspects of our lives we allow a smartphone to take over depends solely on us. Even though in some situations this virtual link keeps us alienated, isolated and lazy, on other occasions it can even improve our athletic endeavors.
In the end, the question we must ask is not what these phones can do, but what we are going to use them for. All we need to do is learn how to live in harmony with technology, instead of fearing it or allowing it to dominate our lives.
Get the latest news, reviews and features directly into your inbox.