Changing Your Mindset about Food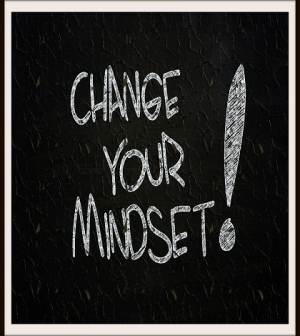 When it comes to losing weight, there are plenty of thoughts that go through your head – and many of them focus on food. Now, think about your thoughts about food before you started trying to lose weight. Did you think about it in the same ways? Did you think about it at all? For many, simply speaking the word diet causes a shift in their mindsets about food. When this happens, it actually makes the process harder than it has to be. Keep reading to find out the thoughts that are holding you back from your weight loss goals.
"Healthy foods taste bad."
This is one mindset that nearly anyone who loves unhealthy foods has, but it just isn't true. Take a minute and think about some of the foods you like. Do you like apples, bananas, or oranges? Guess what – those are healthy foods! And you don't think they taste bad – you just admitted it. Take this approach with other foods as well. So you love a thick greasy hamburger. If you like turkey, why not think about the turkey burger in the same way as that hamburger? Taste is relative, and if you convince yourself that you won't like something before you even try it, you are only hurting yourself (and your weight loss goals!). If you are changing your eating habits, you are likely changing many of your recipes as well – approach each one with anticipation, not dread!
"I can only have X amount of calories."
While you do need to cut back on the amount of calories you consume if you really want to lose weight, that doesn't mean you have to let a number take over your life. While you may have to take the time to count calories when you first start out, pay attention to what a serving size looks like. Within just a short time, you will be able to choose your foods without even having to look at that pesky food label. Of course, you will have to make sure you are making healthy choices, but that does get easier as well.
"My plate isn't even full!"
If you have spent a significant portion of your life overeating, a plate filled with proper portions of food may look as if tumbleweeds should start blowing across all that empty space. The easiest way to change that mindset is to incorporate a little bit of trickery. Instead of that oversized dinner plate you usually use, switch to a smaller plate size. When you put the right portions on a smaller plate, you see much less empty space, and this translates to your brain thinking it is satisfied with the smaller amount of food. Just make sure to switch all of your plates to the smaller size, so you don't start having "plate envy" when you see everyone else's larger plates.
You already know that changing your eating habits is a necessity if you want to lose weight. By changing your mindset towards food, you will find that making those changes isn't really as difficult as you thought it was going to be.
Get the latest news, reviews and features directly into your inbox.