Best Apps For Weight Loss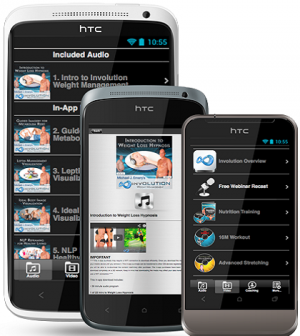 Best Apps for Weight Loss
Finally! Losing weight can be simple and, literally, at the palm of your hands. Smartphone and iPhone apps have made it possible to track fitness progress in any diet or exercise program. The apps are not only free, but also effective! Check these ones out!
Diet Plan-Weight Loss 7 Platform: Android
This application contains a 7-day diet plan that comes straight from the show "The Biggest Loser". It is essentially a one-week meal plan to help you jumpstart any diet program. The plan consists on a daily consumption of 1,500 calories divided into three meals and two snacks per day. "The Biggest Loser" nutritionist, Cheryl Forberg, who is a registered dietitian, designed the popular diet.
10k Trainer – Run for Pink Platform: Android/ iOS
A complete 14-week program, this application can turn a couch potato into a 10K runner at very small steps. Alternating between running and walking, you will run less risks of injury and send your body into "What next?" mode. Training has never been more fun or more effective. See yourself transform!
The 90-Day Diet app Platform: Android/ iOS
Colorful as can be, the 90-day plan app consists on a meal plan, recipes, a scheduler, and monitoring. The days are divided by foods. For example, you get a "fish and meat" day, a "pizza and pasta" day, a "fruits" day, or a "vegetables and rice" day. This portion control mechanism is known to keep the body full without depriving you from what you love to eat. It has received great reviews, so try it today!
Lose It! Platform: Android/ iOS
LoseIt! will help you track calories, set goals, and create a personalized plan. You can even join groups if you do not want be on your own through the weight loss process. With LoseIt! you have a guide for eating out, a calorie calculator and support depending on your goal. Moreover, you can use your scanner to scan foods and automatically get your nutritional values!
Sparkpeople Platform: Android/ iOS7 (not earlier)
A complete and free program, Sparkpeople will match you with a common interest group, help you set goals, count calories, count burned calories per exercise, track your water consumption, and motivate you to create mini-goals not associated with dieting. Those extra mini goals are important because this way you will not become overly focused on the dieting part alone. You can even add your own recipe book and calculate calories from eating out.
The #1 Paleo Diet plan Platform: Android/ iOS
This application offers your four different diet plans to choose from, complete with a full shopping list. Those who are new to Paleo will enjoy this app as much as expert Paleo eaters. The app has a "beginners" category as well as an "ultra easy" one. You are ultimately in control of your food, with extra help from people who have shared their recipes and meal plans as well. The diet includes fruits, vegetables, meats, and even coconut ice cream!
Total Fitness Blue Corner Platform: Android/ iOS/ Windows Phone
This app works as a full time trainer, offering you a menu of options for workouts as well as challenges to get started. It combines motivational tools, information about how to properly exercise, and even guided sessions so that you are ultimately in control of your experience. The workouts are designed quite creatively, with names such as the Thor workout and the Captain America workout. There is also a set of 8-minute workouts targeting legs, buttocks, fat burning, cardio and abs.
Google Fit Platform: Android (competitor of Apple Health)
When you download this application, you are asked to sign in with a Google ID. You can opt to have activity detection and create a goal for each day. In the settings option, you can add your weight, activity for the day, and any other variable that will affect your weight and fitness progress. The app is simple to follow and quite interactive. Once you have your location and activity enabled, you can start moving while it senses how much you have moved.
Losing weight and keeping fit have never been so simple and fun! Try one, or many apps, for healthy weight loss and maintenance today. Welcome to a very healthy you!
Get the latest news, reviews and features directly into your inbox.