Losing Weight With A Juicing Detox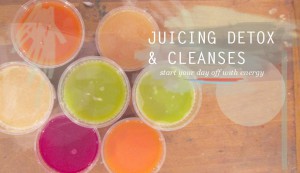 There are many different diets on the market today, some of which are concerned with getting the toxins out of your system. A juicing detox is a great way to rid your body of toxins when you use the method for a short time. Many experts say that drinking only fruit and vegetable juices for a short time, e.g. three days can have many positive benefits.
Seek Advice
If you are concerned about whether detoxing is right for you then you should consult your doctor before undertaking the fast. Most detox systems run from three to five days, with three being the most typical number. Some people can suffer headaches if they start this type of fasting without proper preparation. Experts recommend that cutting out meat, dairy foods and stimulants such as that found in coffee is the best way to avoid problems during the fast. If you plan for a fast you should also refrain from drinking alcohol in the few days leading up to it.
Balancing the Juices
A juicing detox can have considerable health benefits when undertaken in the proper manner and for no longer than the prescribed period of time.Most systems recommend a particular balance of fruit and vegetable juices, often green vegetables should make up around half of the total amount of juice consumed. It's a good idea to drink a glass of warm water in between drinking the juice as this helps shift toxins faster. Experts advise that it is better to drink the juice slowly as it gives your system more time to absorb the nutrients. Give your regular exercise routine arrest while you are detoxing although moving around and walking naturally can help the process.
After the Detox
If you do decide to undertake a juicing detox don't begin by eating in the normal way. The best systems advise that you don't start eating as you normally would. Food should be introduced over a period of two to three days as this makes it easier on your digestive system.
Get the latest news, reviews and features directly into your inbox.