7 Health Benefits of Yams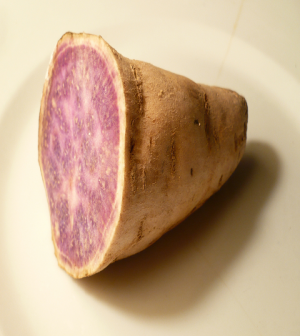 Welcome Vida Juicers to my kitchen; I'm Doreen Correia and today I'll be talking about the health benefits of yams.
We have discussed sweet potatoes before here at Juice With Us, but never yams.  People often confuse yams with sweet potatoes.
They may appear similar, but they're quite different.  Interestingly, they're not even related.  Yams belong to the Dioscoreae family, while sweet potatoes are from the morning glory family.
Yams can be available in the markets year around. Fresh tubers, however, are in plenty by August when their annual harvest season begins.
Though they're considered to be a starchy vegetable, yams are made up of complex carbohydrates and dietary fiber allowing for slow uptake to keep blood sugar levels even.  The African root vegetable is rich inn beta-carotene, which the body converts to Vitamin A as needed.
7 Health benefits of yams
Yam is a good source of energy; 100 g provides 118 calories. Its crunchy edible part chiefly composed of complex carbohydrates and soluble dietary fiber.
Dietary fiber helps reduce constipation, decrease bad (LDL) cholesterol levels by binding to it in the intestines. It also lowers colon cancer risk by preventing toxic compounds in the food from adhering to the colon. Additionally, being a good source of complex carbohydrates, it regulates steady rise in blood sugar levels, and, for the same reason, recommended as low glycemic index healthy food.
The tuber is an excellent source of B-complex group of vitamins. It provides adequate daily requirements of pyridoxine (vitamin B6), thiamin (vitamin B1), riboflavin, folic acid, pantothenic acid and niacin. These vitamins mediate various metabolic functions in the body.
Fresh root also contains good amounts of anti-oxidant Vitamin-C. It provides about 29% of recommended levels per 100 g. Vitamin C has some important roles in anti-aging, immune function, wound healing, and bone growth.
Yam contains small amounts of vitamin-A, and beta-carotene levels. Carotenes convert to vitamin A in the body. Both these compounds are strong antioxidants. Vitamin A has many functions like maintaining healthy mucus membranes and skin, night vision, growth and protection from lung and oral cavity cancers.
Further, the tuber is indeed one of the good sources of minerals such as copper, calcium, potassium, iron, manganese, and phosphorus. 100 g provides about 816 mg ofPotassium. Potassium is an important component of cell and body fluids, which helps controlling heart rate and blood pressure by countering hypertensive effects of sodium. Copper is required in the production of red blood cells. Manganese is used by the body as a co-factor for the antioxidant enzyme, superoxide dismutase. Iron is required for red blood cell formation.
Yam is particularly useful for menopausal women.  It contains an enzyme that provides a natural alternative to hormonal replacement in women who have reached menopause. Wild yam is also known to support the female endocrine system. Its root has been traditionally used in conjunction with lactation. Vitamin B6 is an important supplement for Premenstrual Syndrome (PMS) in women, especially the depression that is triggered by it.
Now let's put a spin on juicing and try making this delicious Yam Bisque.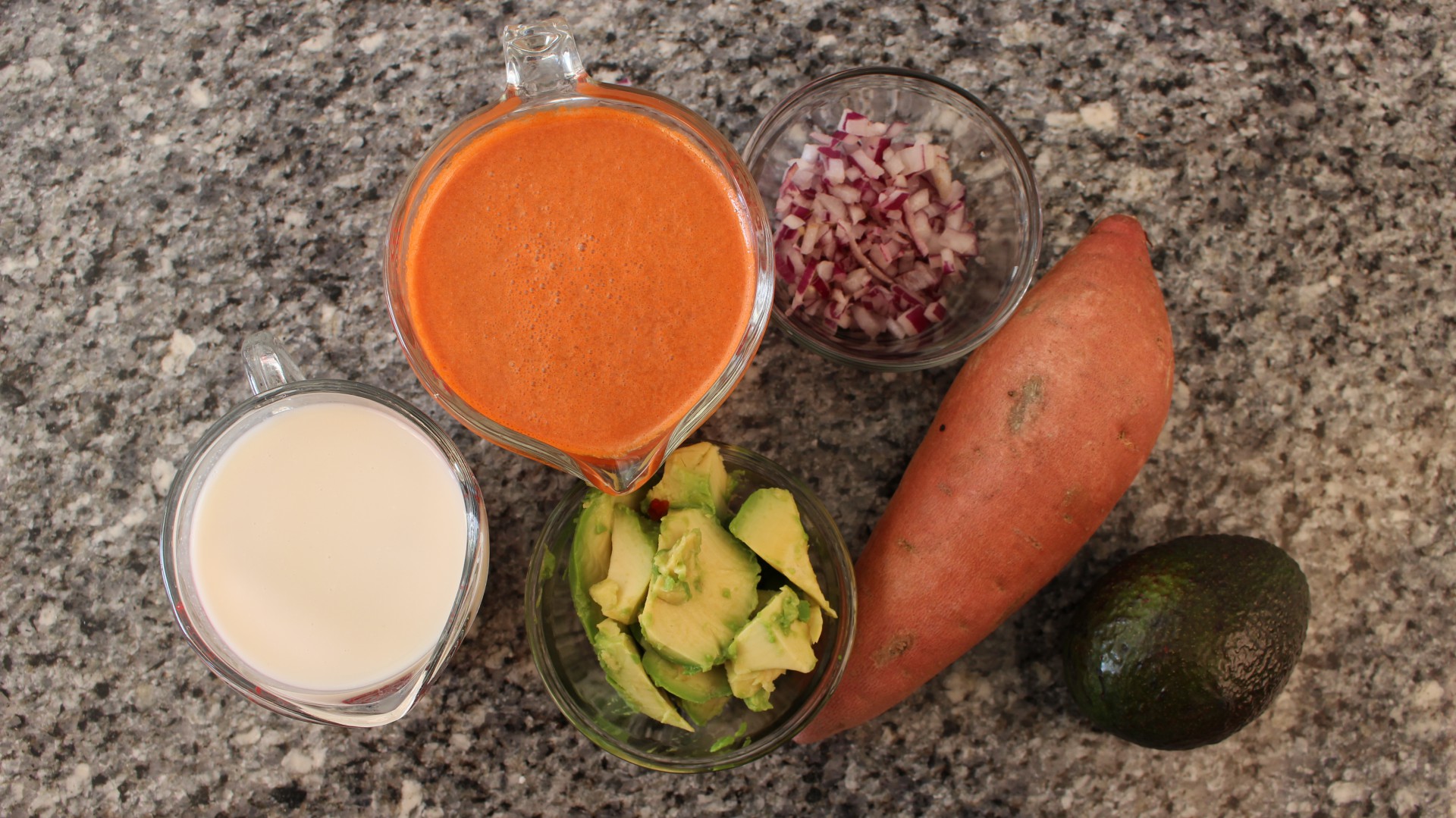 Yam Bisque:
1 ½ cups of yam juice (about 2 large yams)
1 cup almond, oat, or rice milk
1 avocado, peeled and seeded
¼ cup red onion, chopped
1 tsp. nutmeg
¼ tsp. cinnamon
¼ tsp. ground allspice
¼ tsp. ground mace
¼ tsp. cardamom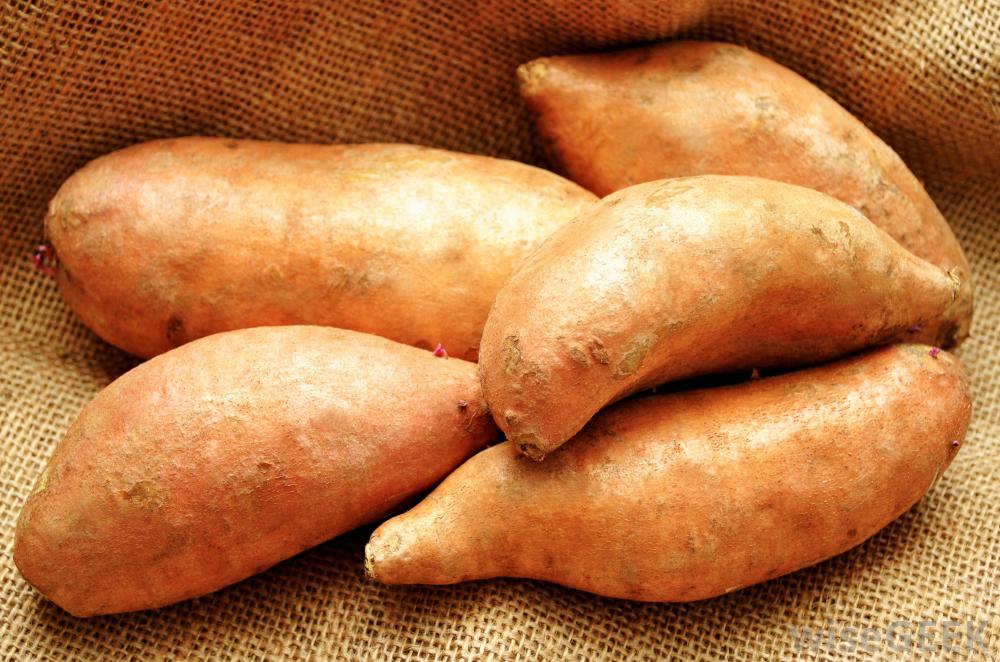 Juice about two large yams to yield about 1 ½ cup of yam juice.  Let the juice sit in a large measuring cup or bowl until the starch settles to the bottom.  It will look thick and white.  This should take about an hour.  Pour off the clear juice, but not the starch, as this will make the soup gritty.  Pour the yam juice and milk in a blender (blender that heats up food).  Add the onion and avocado and blend until smooth.  Add the spices and blend until smooth.
Serves 2
Thank you for joining me today, try out this spin on juicing and come "Juice With Us."
Sources:
http://www.juiceladycherie.com/Juice/health-benefits-of-yams/
http://www.nutrition-and-you.com/yams.html
Get the latest news, reviews and features directly into your inbox.