4 Ways To Eat Healthy On Vacation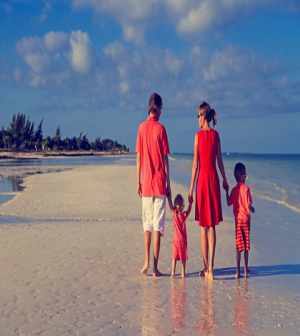 Four Ways to Eat Healthy on Vacation
It's vacation time and that means going somewhere to relax, enjoy the sites, get away with family, or have an exciting day at an amusement park. One of the staples of any vacation is always eating.
However, if you are trying to be healthy and you are following a quality diet, then a vacation could ruin your plans.
You may be tempted to eat all sorts of bad foods, but there are ways you can continue to eat healthy even when you are on vacation. Let's talk about four of them that you can use when you hit the road or board an airplane.
Don't Let Yourself Splurge
When you go on vacation, you are going to want to enjoy every single second of it and  are likely going to eat out a lot too. Studies completed at the University of Memphis proved that people, especially women, tend to eat more food when they eat out and overindulge in high-calorie foods as well. Avoid gaining weight in two ways:
Practice portion control. This is hard when restaurants give you a lot of food. However, cleaning your plate will mean you are eating many more calories than you need.
Order lower calorie foods. Many restaurants will include a healthy selections menu that you could choose from. If they don't, just try to make wise choices by avoiding fried items and foods you absolutely know are bad for you.
It is so easy to splurge while you are on vacation, but this can completely derail your healthy eating habits. You don't have to give up all those delicious foods you want to try, but you will need to control how much you are eating.
Be Willing to Ask for Changes to a Menu Item
Just leaving off a sauce or having half the food doggie bagged right away can keep you from overeating. More and more people are asking to make changes at table service restaurants, so look into this when you go out to eat.
Sample Rich Foods
Instead of getting the whole dessert, have a sample of it. This allows you to enjoy the taste without eating more than you need to. And, these samplings will go right along with your whole vacation attitude as well.
Walk to Sites
You will likely be doing a lot of sightseeing on your vacation, so instead of hailing a cab, go for a walk if you can. This will help you burn calories. There are other ways to exercise too, like swimming in the pool or riding bikes to take in the scenery. You can exercise on vacation without it actually feeling like you are working out.
You don't have to go off your healthy diet when you are on vacation. Instead, use these easy and simple ways to keep healthy without feeling like you are restricted when you just want to kick back and relax. These four tips can help you do this so that you enjoy your vacation and eat healthy too.
Get the latest news, reviews and features directly into your inbox.