Understanding The Juicing Diet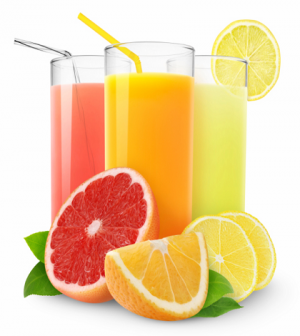 Losing weight is a simple process, however can be challenging, but a juicing diet plan can help. In fact, most of us spend a lifetime trying to lose weight by trying fad diet after fad diet. And of course, sometimes, you do lose weight, but the diet is so unhealthy and restrictive that you end up putting on much more weight than you actually lost. This can be an endless misery of pain and heartache as you yo-yo up and down on the weighing scales fitting and not fitting into those lovely dresses and outfits that you once did fit into. The sheer loss of confidence and self-esteem can be hugely damaging as well and some people can literally give up and resort to surgery to lose weight.
So why diet at all?
Not all diets are bad. What most people do not realize is that it is not necessary to starve yourself to lose weight. You can lose weight and still be healthy by following a sensible juice diet plan. The Juice diet has a very simple principle. Lose weight but as healthily and as sensibly as possible by drinking fresh fruit and vegetable juices. It is this simple principle that ensures health and vitality along with weight loss. It is the main reason that the Juice Diet has become so popular with celebrities and people all over the world.
The Basic Principles of the Juicing Diet
Before we go anywhere, let's just list the basic principles of the Juice diet. Founder Joe Cross wanted to get back into shape and he consumed juice for 60-days to get back into shape. Cross documented his findings in the film FAT, SICK AND NEARLY DEAD and two years into the diet, he was slim, medication-free and in perfect health. Thanks in part to his endeavors, now thousands of people follow the juice diet. However, juicing does not mean just binging on store-bought fruit and vegetable juices. As a nutritionist, I would personally recommend you start your juicing diet with a few simple principles.
Create a food diary– People think they can blithely follow any type of diet or drink any type of juice they want. However, this is not true. It's a good idea to create a food diary and note down what you eat on a normal day. Based on that, a nutritionist can recommend a juice regimen that would be perfect for your lifestyle.
Choose great organic vegetables — There aren't any bad vegetables, however some are more nutritious then others. Find some good juice recipes that you like and "juice strong". There are many different juicers out there, but they basically break down into 2 categories: Masticating and centrifugal juicers. Cold pressed juices or masticating are squeezed through a pressurized pouch to produce the best quality juices. You'll get less juice from a centrifugal juicer, but they tend to be cheaper and faster. It really just depends on the type of juicer you are and how much time you have.
Be innovative — Its quite all right to add additional fiber and protein to the drink in the form of oats or ground flax to boost the fiber content and slow down the absorption of the drink. Other ingredients like whey protein powder are also excellent to provide balanced nutrition and weight loss.
Commit to a plan — Committing to a juicing diet plan is essential. Everyone knows that you cannot survive on juice alone. However, you can commit to a 3-5 day juice detox to clean out your body, help you lose weight, improve your health, digestion, skin and hair and generally make you feel vibrant and healthy. Essentially, you are resting your body from hard food and after the diet period, you can switch over to healthy, whole foods, while still intermittently juicing between meals.
It's our experience that people who have experienced weight loss by juicing are more than likely to stick to good diet plan to ensure optimum health. Of course, if you are not sure how to plan and consume juices on a juice diet, get in touch with a nutritionist or contact us to learn more.
Get the latest news, reviews and features directly into your inbox.