Juicing for Radiant, Glowing Skin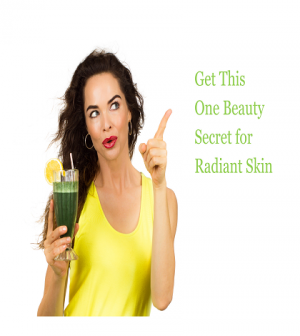 Welcome to another episode of "Wellness Wednesday". If you don't know me my name is Lionel Paul Correia from Juice With Us and today we're going to discuss:
Juicing for Radiant, Glowing Skin
You already know that juicing does some major boosting inside your body. However, it can also give you a healthy, radiant glow from the inside out. While there are plenty of lotions and creams available to help you have great skin, if you want to maximize that healthy glow, adding certain juices to your diet will have you glowing in no time – from the inside!
Damaged, Unhealthy Skin
Your skin takes a serious beating. The harmful rays of the sun, pollutants in the environment, free radicals, and even stress can cause significant damage to your skin. Another factor is aging, which results in less collagen production, elasticity, and hydration. The worst skin offender, however, is an unhealthy diet. All those chemicals, processed foods, and toxin-laden snacks wreak havoc on your skin. When you switch to healthy, organic juices, you can change all of that, and get that glowing skin you want.
Juice Cleansing
Drinking one class of juice every day will lead to great skin, but by doing a juice cleanse it will help get rid of all those toxins much faster. It will also help you erase the cravings for the harmful foods and drinks that are causing unnecessary damage to your skin. If you aren't quite ready to jump completely into the juicing cleanse, adding these healthy juices to your diet will help.
Juices for Healthy Skin
There are a number of fruit and vegetable juices that provide great benefits for your skin. You should always try to make sure you are using fresh, organic produce to make sure you aren't just adding more pesticides and chemicals to your diet. The following are some of the best juices to help you get radiant, glowing skin:
• Carrots – Carrots are packed with vitamin A in the form of beta carotene and vitamin C. Both of these help to preserve the skin cells, increase elasticity, and improve collagen production.
• Apples – Raw apple juice is filled with antioxidants that protect your skin from the signs of aging.
• Ginger – Ginger juice provides potassium, magnesium, vitamin B6, and manganese, which help to boost your immune system. It also has plenty of antioxidants as well.
• Beets – Beet juice provides plenty of niacin, potassium, vitamin C, and iron. It also contains folic acid, manganese, zinc, magnesium, and calcium, which are all great for the skin. The juice also provides serious flushing for your liver, to help eliminate toxins and boost that healthy glow.
• Kale – Kale juice contains many vitamins and nutrients that give your skin a healthy radiance, and helps fight acne as well.
Several other juices provide skin healthy vitamins, minerals, and antioxidants as well. All of them work by giving your body exactly what it needs to keep your skin and body healthy. As you continue adding more nutritious fruit and vegetable juices, while cutting back on all of the other harmful, toxin-filled foods and beverages, you will notice a major difference in your overall health, and have healthy beautiful skin from the inside out. Those creams, lotions and beauty treatments may work, but get your juice on and find out what good healthy juices can do for both your skin and body.
Get the latest news, reviews and features directly into your inbox.