How to Use Your Extra Juice Pulp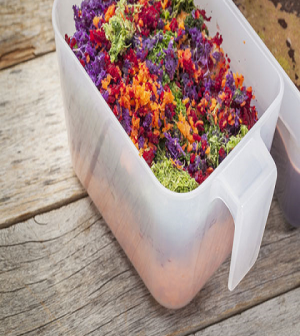 How to Use Your Extra Juice Pulp
When you juice, you have a lot of pulp left over. If you are a serious juicer, the amount of pulp can be pretty significant, and it seems like such a waste to just toss it in the trash – after all, there are plenty of healthy bits left in there! If you are tired of throwing all that goodness away, there are some interesting ways that you can use it – both in and out of the kitchen.
Feed Your Face
The pulp from your fruits and veggies still contain many nutrients and antioxidants, and your face will love them. You can use the pulp on its own as a simple scrub to detoxify your skin quickly and easily. If you really want to give your face some loving, mix the pulp with honey, yogurt, or oatmeal, and make it into a nutrient rich mask that will leave your skin soft, radiant, and healthy.
Pumped Up Smoothies
While you juice for the benefits of easier digestion and giving your organs a break, you still need to make sure you are getting plenty of beneficial fiber in your diet. The pulp from your juices is typically high in dietary fiber, which your body really does need for maximum health. Just save your pulp and add it to your next smoothie – you'll get all the benefits of juicing and give your body the fiber it needs.
Use Veggie Pulp for Thickening
Vegetables leave quite a bit of pulp behind, and it makes a great option for thickening soups, sauces, and stews. Just use the pulp in place of your typical corn starch or flour to give those dishes a velvety smooth thickness that also adds beneficial fiber and goodness. You can store your pulp in an airtight container in the freezer, and just add it to your favorite recipes as needed.
Pulp Breads
Save the pulp from your fruits and vegetables, and use them to create interesting new bread recipes. You can use the pulp in much the same way as you would use zucchini or bananas when making those breads, and you will be adding serious healthiness to them at the same time. You can store the fruit and vegetable pulps separately in the freezer, and thaw them when you're ready to start baking.
Salad Toppers
We all love the fact that the days of a salad as nothing more than a pile of lettuce are long gone. In fact, it can be incredibly fun and tasty to discover new things to add as toppings to up the flavor factor. Save your pulp, and run it through a food processor so that it is finely chopped. You can add this to your salads, or add a bit of olive oil to make a healthy dressing.
Fruit and vegetable pulp is still packed full of healthy goodness, and it's such a waste to throw all of it away. Instead of adding it to your compost pile, start saving it, so you can create great new recipes and beneficial face masks.
Get the latest news, reviews and features directly into your inbox.