Best Fruits and Veggies for Juicing for Acne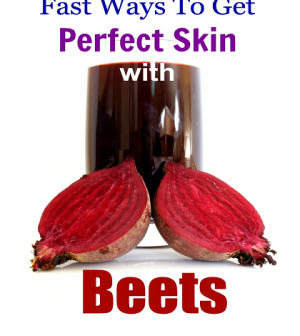 While mostly relegated to the teenage crowd, acne is something that actually affects people of all ages. If you have tried all the potions, lotions and creams that promise to get rid of the problem with no success, it may be time for you to start fighting this condition from the inside out – with juicing.
Juicing provides your body with many essential nutrients that you may not be getting from your normal diet, and this can be a major factor in acne-prone skin. Additionally, juicing helps to flush out the toxins in your body that accumulate due to preservatives, additives, antibiotics, and other chemicals that are in many of the popular food choices. By adding the following healthy juices to your diet, you will be able to get that flawless skin you crave.
Carrots
If you are new to juicing, you will soon discover that fresh, organic carrot juice gives your body a wealth of beneficial nutrients. One of these, beta-carotene is a serious antioxidant that is helpful with everything from protecting against illness to helping to fight cancer cells. It also provides you with tons of vitamins A and C, both of which do wonders for the health of your skin. The juice also contains potassium, which helps increase skin cell production.

Beets
While avoided by most, if you want clear skin, you need to make sure you are adding beets to your juicing rotation. Beet juice is a powerful liver and blood cleanser, and they have a significant amount of potassium, iron, copper, vitamin C, and niacin. The juice also contains folic acid, calcium, magnesium, and zinc, which are all important nutrients as well. A word of warning – if you are susceptible to kidney stones, you should not use beet juice as it can increase the number of stones you have to deal with.
Kale
Green, leafy kale is high in a number of beneficial vitamins, fatty acids, minerals, and carotenoids. The omega fatty acids in kale juice have serious anti-inflammatory properties, and when those are combined with the healing and repairing abilities of vitamin A, you should see a noticeable difference in your skin health.
Ginger
Ginger is another juicing powerhouse. It has antioxidant properties, but it also acts as an anti-inflammatory. This helps to produce a reduction in the amount of inflammation throughout the body, including skin that is prone to acne. Ginger juice also contains several other nutrients that beneficial as well, including manganese, vitamin B6, potassium, magnesium, and anti-oxidants.
Lemons
Lemons are also helpful in reducing acne due to high levels of vitamin C and B vitamins. The citric acid also works with these nutrients to help clean out the kidneys and blood, which means you will eliminate many of the toxins responsible for your acne issues.
Vegetables and fruits provide a serious health boost, and when your body is healthier, your skin will be as well. If you want to see a real improvement in your acne, make sure you are adding these juices to your diet.
Get the latest news, reviews and features directly into your inbox.