A Review of the Vitamix Blender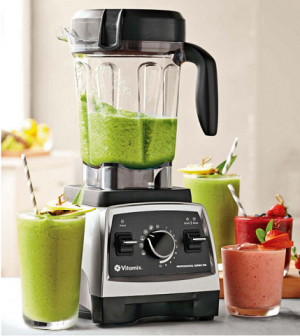 A Review of the Vitamix Blender
There are some brands that have been around such a long time that many people are so loyal they would never consider anything else.
This is often the case with Vitamiex blnders. This company has been in existence since the 1930s and has become a beloved household name over the years. However, at several hundred dollars retail, this is not the type of blender you would want to buy on a whim. It is vital that you learn more about the Vitamix blender before making your decision.
The Models
The Vitamix blenders available are all designed to be high performance. That means they have powerful motors that go beyond anything you may find for less than $50 at the local superstore. This is not a blender for the faint of heart in other words. It will work well, but that is also the main reason for the higher price tag.
In order to determine if this is the type of blender you would like to use in your own home for smoothies and other healthy recipes, we need to discuss the pros and cons of the Vitamix blender brand.
The Pros
Of course, the biggest pro of the Vitamix blender would be performance. These blenders are designed to be powerful. And, they do this with laser-cut blades, horse powers like 2.2 and wattage at 1,440. Those are just the numbers for one model, the Vitamix 7500. Many people have compared the Vitamix blenders to the luxury cars of the blender world.
Another advantage of the blenders is that they can handle virtually anything. In fact, the Vitamix brand has always made its name in that anything can be blended. People use this type of blender for a wide variety of things and rarely have a problem with it, where lower quality brands and models would have jammed. In other words, you really won't have to worry about burning the motor up on one of these workhorses.
The Cons
Of course, the biggest con would be that these blenders are extremely costly. You can expect to pay anywhere between $300 to even as high as $700 for an average model.
Get the latest news, reviews and features directly into your inbox.