4 Benefits of Apple Cider Vinegar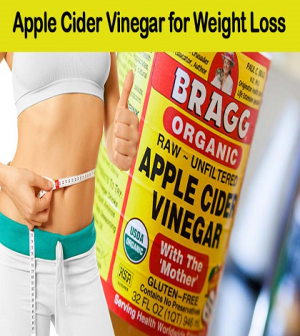 Hello and welcome Vida Juicer!  It's Wednesday and on today's "Wellness Wednesday" we talk about 4 of the many benefits of Apple Cider Vinegar and the different ways you can consume it.
You already know that pungent, brown yellowish liquid is one of the most versatile things – after all, not only can you drink it, but it also works great for cleaning and keeping pests away. If you've never considered adding apple cider vinegar to your diet or juices, you are missing out on a wealth of health benefits. The following are just a few of the many benefits you get by drinking ACV or by adding to your juices when you choose organic, raw unfiltered apple cider vinegar.  First up:
Apple cider vinegar, or ACV, has been the focus of many studies over the years. Many of these have shown that those who incorporate it into their diets around five times per week show a much lower risk of heart disease. Additionally, thanks to the magnesium and potassium, it also helps lower blood pressure by keeping the walls of blood vessels relaxed, and maintaining optimal sodium levels.
Another important factor in heart health is the level of bad cholesterol and triglycerides. ACV may be effective in reducing these levels, while increasing the amount of good cholesterol in the body, helping to further decrease the risk of heart disease and other health issues.
If you are trying to lose weight with your juicing, apple cider vinegar may be the perfect addition to help you reach your goals. There have been numerous studies on the effects of consuming ACV for weight loss, and it has been linked to more weight loss, a decrease in body fat, and smaller waist lines. Additionally, it also seems that those who include the liquid in their diets also tend to feel fuller longer, helping you to beat those cravings and hunger pangs that lead to unnecessary snacking between meals.
If you suffer from allergies or have a cold, ACV has been found to help reduce congestion and mucus production. This can help you get over that cold faster, and it can also help you control those pesky allergies so you can take less of those allergy medications that are filled with toxins. There is even some evidence that adding ACV to your diet can help with headaches and sore throats when suffering from a cold or sinus infection.
Apple cider vinegar contains pectin and beneficial acids that help to detoxify your body. Studies have shown that this vinegar may help to slow down the growth of cancer cells, and even kill them in some cases. The detoxifying benefits help to further eliminate harmful toxins and free radicals that may cause cancer as well, helping you to protect yourself even more from these potentially deadly diseases.
Apple cider vinegar has been found to provide many health benefits, making it an excellent addition to your diet and juices. If you are afraid it will be too pungent, or the smell will make you unable to drink it, don't be worried. Generally, you will only add one to two teaspoons of ACV to your juices. This means that your veggies and fruits will easily mask the taste so you can enjoy all of those benefits.
A few ways I like to enjoy ACV:
Used in a salad as dressing.
1 – 2 tablespoons straight out of the bottle or in a shot glass 3 – 4 days a week.
1 tablespoon in a large glass of water.
Lastly, 1 tablespoon in a juice.
I've left one of my favorite juice recipes for using ACV below.  I hope you enjoy it as much as I do.  Until next week my name is Lionel Correia and "Come Juice With Us."
Juice Recipe:
Handful kale
3 big rainbow chard leaves
1 cored pink lady apple
1 beet
3 carrots
1 tablespoon apple cider vinegar
Get the latest news, reviews and features directly into your inbox.